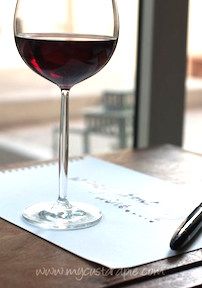 Dear New York Wine Lover:
Help bring Wine Freedom to New York by writing and telling YOUR STATE REPRESENTATIVE TO SUPPORT A494 AND BECOME A SPONSOR OF THIS IMPORTANT BILL. It's imperative that members of the NY Assembly know that New Yorkers support the bill.
This bill will finally allow New York wine lovers to receive shipments of wine from out-of-state wine stores, Internet wine retailers, auction houses and wine-of-the-month clubs.
For years, deep pocket special interests in Albany have worked hard stop you from the simple act of receiving wine from an out-of-state wine store. They want protection from competition. Passage of this bill puts wine lover and wine consumers first, not special interests.
PLEASE USE THE FORM BELOW TO WRITE YOUR STATE REPRESENTATIVES. Writing in your own words is always best but we have also included suggested language that you may edit or leave untouched. You may also edit the subject heading if you like. Your email will be sent directly to your state representative.
HELP BRING WINE FREEDOM TO NEW YORK
PLEASE FILL OUT AND SUBMIT THE FORM BELOW.
Your message will be sent directly to your Representatives.